Home
2709 Updates
All the Relationship Advice You'll Ever Need from Happily Married Couples
All the Relationship Advice You'll Ever Need from Happily Married Couples
It's no secret that relationships are tough. But the sweet reward of being loved and getting to love someone in return is what inspires all of us to navigate these choppy waters. Sometimes, though, we need help figuring it out.
Below are 10 solid Relationship Advice that could be useful to you;
1. BE TOGETHER FOR THE RIGHT REASONS
Before we even get into what you should do in your relationship, let's start with what not to do.
"Don't ever be with someone because someone else pressured you to. I got married the first time because I was raised Catholic and that's what you were supposed to do. Wrong. I got married the second time because I was miserable and lonely and thought having a loving wife would fix everything for me. Also wrong. Took me three tries to figure out what should have been obvious from the beginning, the only reason you should ever be with the person you're with is because you simply love being around them. It really is that simple."
– Greg
Some of these wrong reasons include:
Pressure from friends and family
Feeling like a "loser" because they were single and settling for the first person that came along
Being together for image—because the relationship looked good on paper (or in photos), not because the two people actually admired each other.
Being young and naive and hopelessly in love and thinking that love would solve everything.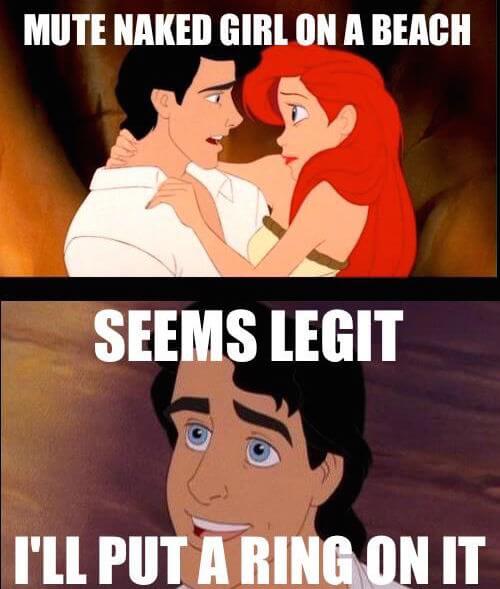 2. HAVE REALISTIC EXPECTATIONS ABOUT RELATIONSHIPS AND ROMANCE
"You are absolutely not going to be gaga over each other every single day for the rest of your lives, and all this 'happily ever after' bullshit is just setting people up for failure. They go into relationships with these unrealistic expectations. Then, the instant they realize they aren't 'gaga' anymore, they think the relationship is broken and over, and they need to get out. No! There will be days, or weeks, or maybe even longer, when you aren't all mushy-gushy in-love. You're even going to wake up some morning and think, "Ugh, you're still here…." That's normal! And more importantly, sticking it out is totally worth it, because . . . in a day, or a week, or maybe even longer, you'll look at that person and a giant wave of love will inundate you, and you'll love them so much you think your heart can't possibly hold it all and is going to burst. Because a love that's alive is also constantly evolving. It expands and contracts and mellows and deepens. It's not going to be the way it used to be, or the way it will be, and it shouldn't be. I think if more couples understood that, they'd be less inclined to panic and rush to break up or divorce."
– Paula
3. THE MOST IMPORTANT FACTOR IN A RELATIONSHIP IS NOT COMMUNICATION, BUT RESPECT
"What I can tell you is the #1 thing . . . is respect. It's not sexual attraction, looks, shared goals, religion or lack of, nor is it love. There are times when you won't feel love for your partner. But you never want to lose respect for your partner. Once you lose respect, you will never get it back."
– Laurie
"My husband and I have been together 15 years. I've thought a lot about what seems to be keeping us together, while marriages around us crumble (seriously, it's everywhere . . . we seem to be at that age). The one word that I keep coming back to is "respect." Of course, this means showing respect, but that is too superficial. Just showing it isn't enough. You have to feel it deep within you. I deeply and genuinely respect [my husband] for his work ethic, his patience, his creativity, his intelligence, and his core values. From this respect comes everything else—trust, patience, perseverance (because sometimes life is really hard and you both just have to persevere). I want to hear what he has to say (even if I don't agree with him) because I respect his opinion. I want to enable him to have some free time within our insanely busy lives because I respect how he spends his time and who he spends time with. And, really, what this mutual respect means is that we feel safe sharing our deepest, most intimate selves with each other."
– Nicole
As well as respecting your partner, you must also respect yourself (just as your partner must also respect his/herself). Because without that self-respect, you will not feel worthy of the respect afforded by your partner—you will be unwilling to accept it and you will find ways to undermine it.
"Respect yourself and your wife. Never talk badly to or about her. If you don't respect your wife, you don't respect yourself. You chose her—live up to that choice."
– Olav
4. TALK OPENLY ABOUT EVERYTHING, ESPECIALLY THE STUFF THAT HURTS
"We always talk about what's bothering us with each other, not [with] anyone else! We have so many friends who are in marriages that are not working well, and they tell me all about what is wrong. I can't help them—they need to be talking to their spouse about [it]. If you can figure out a way to be able to always talk with your spouse about what's bugging you then you can work on the issue."
– Ronnie
"There can be no secrets. Secrets divide you. Always."
– Tracey
5. A HEALTHY RELATIONSHIP MEANS TWO HEALTHY INDIVIDUALS
"Understand that it is up to you to make yourself happy, it is NOT the job of your spouse. I am not saying you shouldn't do nice things for each other, or that your partner can't make you happy sometimes. I am just saying don't lay expectations on your partner to make you happy. It is not their responsibility. Figure out as individuals what makes you happy as an individual, then you each bring that to the relationship."
– Mandy
Everyone talks about "sacrifices" in a relationship. You're supposed to keep the relationship happy by consistently sacrificing yourself to your partner and their wants and needs.
6. GIVE EACH OTHER SPACE
"Be sure you have a life of your own, otherwise it is harder to have a life together. Have your own interests, your own friends, your own support network, and your own hobbies. Overlap where you can, but not being identical should give you something to talk about . . . and helps to expand your horizons as a couple."
– James
Some people are afraid to give their partner freedom and independence. This comes from a lack of trust and/or insecurity that if we give our partners too much space, they will discover they don't want to be with us anymore. Generally, the more uncomfortable we are with our own worthiness in the relationship, the more we will try to control our partner's behavior.
Even more importantly, this inability to let our partners be who they are is a subtle form of disrespect. After all, if you can't trust your husband to have a simple golfing trip with his buddies, or you're afraid to let your wife go out for drinks after work, what does that say about your respect for their ability to handle themselves appropriately?
"If you love your partner enough you will let them be who they are—you don't own them, who they hang with, what they do or how they feel. Drives me nuts when I see women not letTING their husbands go out with the guys or are jealous of other women."
– Natalie
7. YOU AND YOUR PARTNER WILL GROW AND CHANGE IN UNEXPECTED WAYS—EMBRACE IT
"Over the course of 20 years we both have changed tremendously. We have changed faiths, political parties, numerous hair colors and styles, but we love each other and possibly even more [than we once did]. Our grown kids constantly tell their friends what hopeless romantics we are. And the biggest thing that keeps us strong is not giving a fuck about what anyone else says about our relationship."
– Dotti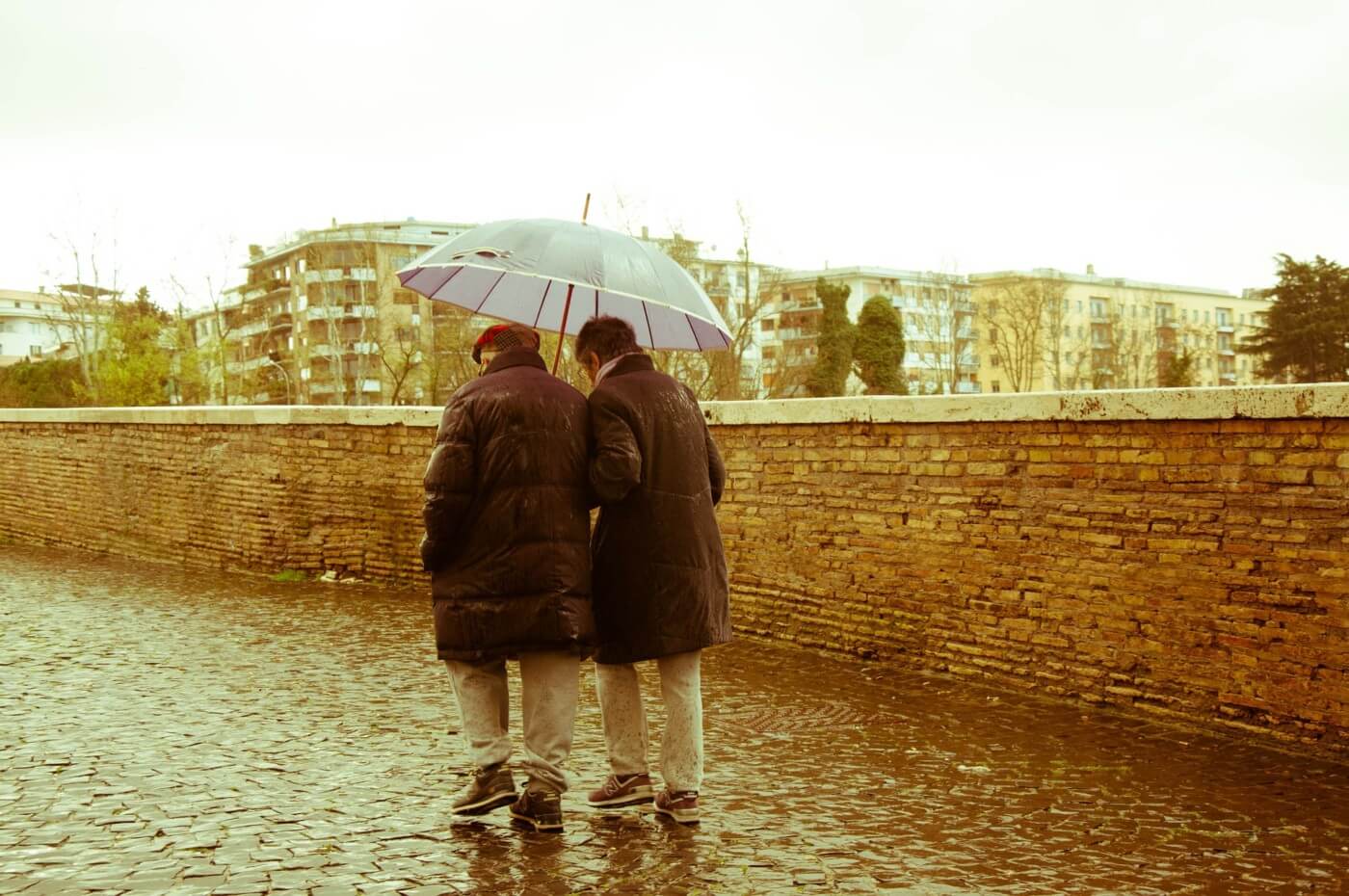 8. GET GOOD AT FIGHTING
"The relationship is a living, breathing thing. Much like the body and muscles, it cannot get stronger without stress and challenge. You have to fight. You have to hash things out. Obstacles make the marriage."
– Ryan
TAKE NOTE OF THE FOLLOWING WHEN ARGUING:
Never insult or name-call your partner. Put another way: hate the sin, love the sinner. Gottman's research found that "contempt"—belittling and demeaning a partner—is the number one predictor of divorce.
Do not bring previous fights/arguments into current ones. This solves nothing and just makes the fight twice as bad as it was before. Yeah, you forgot to pick up groceries on the way home, but what does him being rude to your mother last Thanksgiving have to do with that, or anything?
If things get too heated, take a breather. Remove yourself from the situation and come back once emotions have cooled off a bit.
Remember that being "right" is not as important as both people feeling respected and heard. You may well be right, but if you are right in such a way that makes your partner feel unloved, then there's no real winner.
9. GET GOOD AT FORGIVENESS
"When you end up being right about something—shut up. You can be right and be quiet at the same time. Your partner will already know you're right and will feel loved knowing that you didn't wield it like a bastard sword."
– Brian
"In marriage, there's no such thing as winning an argument."
– Bill
10. BE PRACTICAL, AND CREATE RELATIONSHIP RULESINGS ADD UP TO BIG THINGS
"There is no 50/50 in housecleaning, child rearing, vacation planning, dishwasher emptying, gift buying, dinner making, money making, etc. The sooner everyone accepts that, the happier everyone is. We all have things we like to do and hate to do; we all have things we are good at and not so good at. TALK to your partner about those things when it comes to dividing and conquering all the crap that has to get done in life."
– Liz
I end with this ;
Do not complain about your partner to anyone.
Love them for who they are. Make love even when you are not in the mood.
Trust each other. Give each other the benefit of the doubt always.
Be transparent. Have nothing to hide.
Be proud of each other.
Have a life outside of each other but share it through conversation.
Pamper and adore each other.
Is there a point we didn't add? kindly tell us in the comments section below, we would love to see it
Larry Gaaga Ft. Flavour, Phyno & Theresa Onuorah – Egedege Mp3 Audio Download Larry Ga…