It is widely believed that there is absolutely no need to question who the biological parent of a child is when there is a striking resemblance.
This is the case of Nigerian award-winning singer, David Adeleke a.k.a Davido, whose second daughter, Hailey's paternity cannot be argued.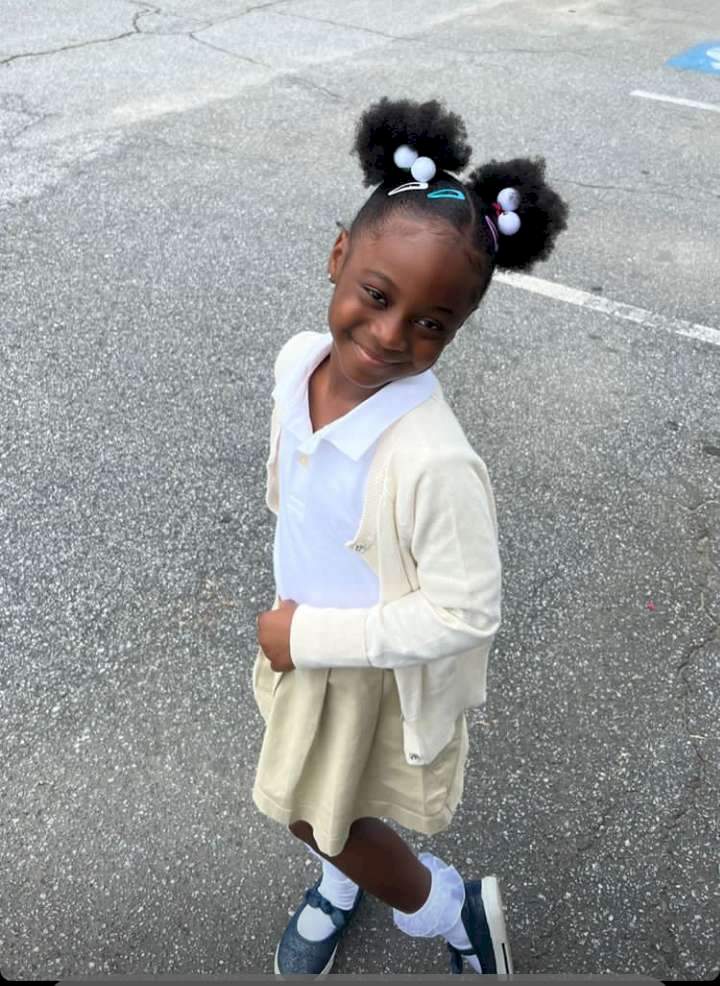 On Instagram, the Stand Strong crooner acknowledged her daughter's striking facial resemblance to him.
Advertisements
Sharing alluring photos of his beautiful girl, Davido selected warm emoticons with the caption: "My whole face."