A female preacher identified as Sister Kate created a scene at a market after spotting two young girls dressed indecently.
A video making rounds on social media captured the moment an evangelist interrogated two young ladies over their choice of outfit.
Sister Kate could be seen yelling at the top of her voice quizzing the girls on their reasons for dressing 'naked' market.
The evangelist, who did not give the ladies a breathing air, inquired if they were believers and if their faith supported such an outfit.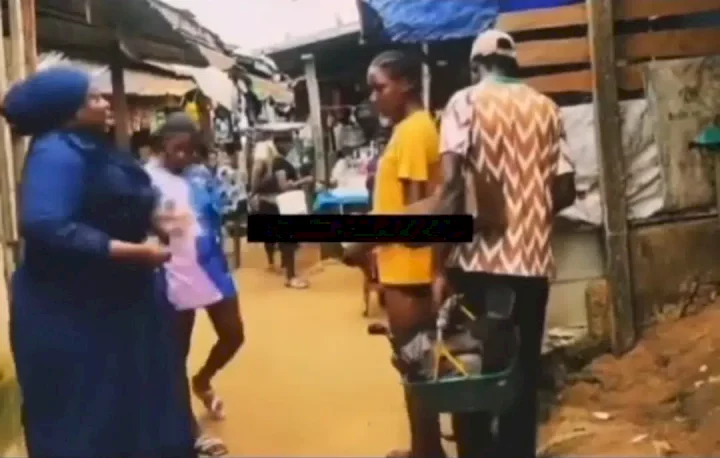 Watch the video below …
Elon Musk says he was joking about buying the English football club Manchester United. The…