A lady has narrated how she was banned from attending a church after sleeping with the pastor who happens to be her stepdad.
According to the lady identified as @pabalo_masseko on Twitter, her step-siblings found out about the affair and ratted her out.
She tweeted:
"I smashed the pastor who happens to be my stepdad. My step siblings found out and exposed me to the our church Youth League and everyone found out. My mom kicked me out, now I've been living with my boyfriend since. Never went to church again.
"My only mistake was sharing all this my ex friend from church. She told someone and everyone else knew. It was a whole topic. My stepfather almost got removed. Mom was embarrassed. He denied it and accused me of having demons. Then i was banned from the Church."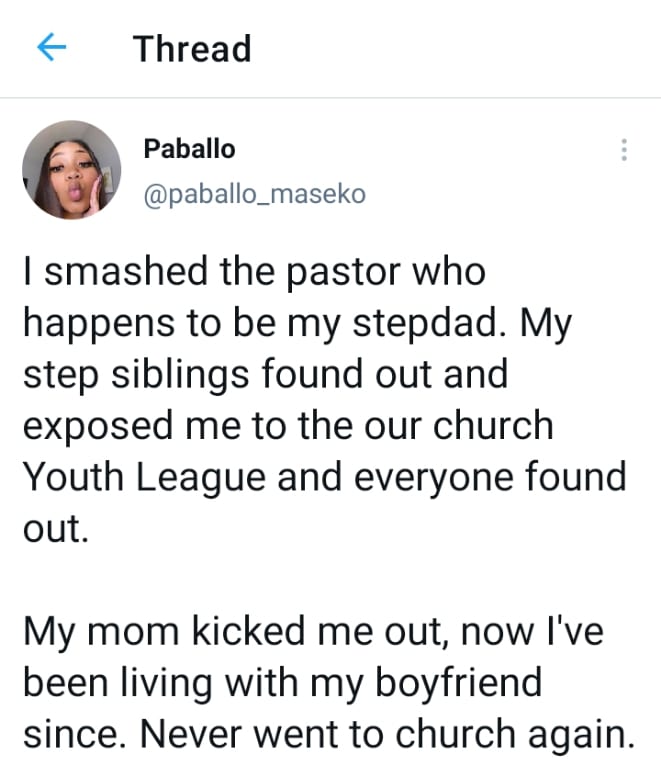 See tweet below: