The police in Lagos State have arrested a lady who travelled all the way to Lagos to meet a man whom she met online.
As narrated by the state's Police Public Relation officer, Benjamin Hundeyin, the said lady lodged with the man in a hotel room in Lagos but sadly, the man slumped and died while making use of the toilet.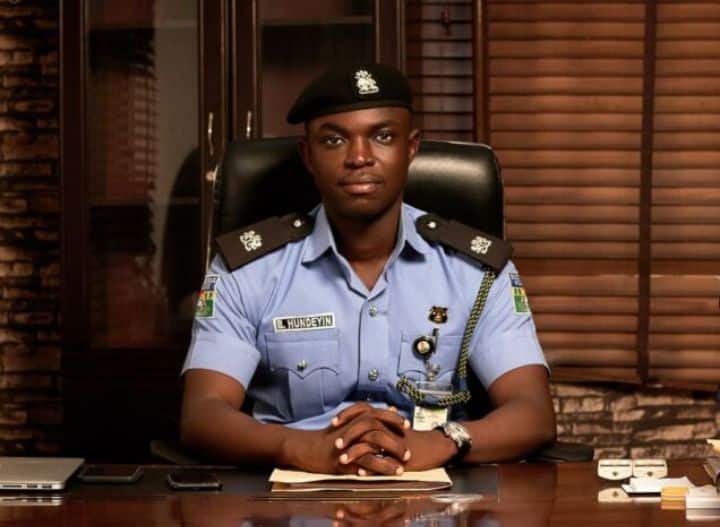 "Be wary about privately meeting people you barely know. A lady travelled down to Lagos to meet up with someone she only met online.
"In the hotel room, the man made for the toilet, slumped and died. Lady is begging not to let her parents know. Homicide case? Be careful, folks," PRO Hundeyin tweeted.
Advertisements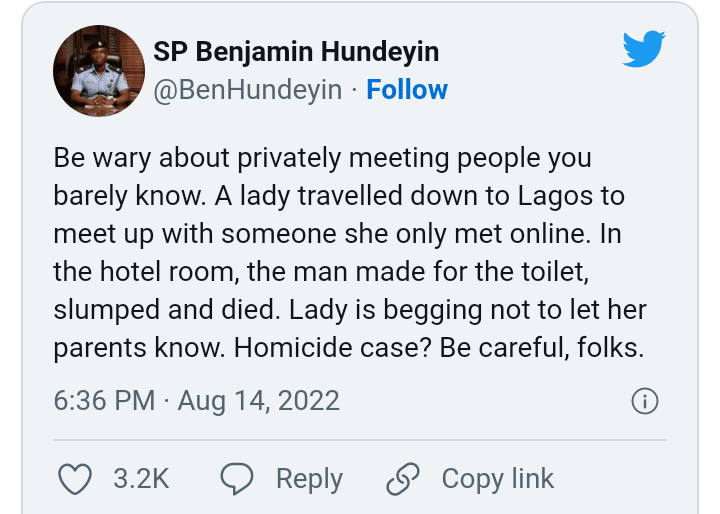 Reacting, @Otuma J on Facebook wrote: "Sometimes people slump N die due to cardia arrest, only God knows what really happened.pls ladies doing runs pls stop and look for a better alternative….. it's getting dangerous out there."
@Eagle wrote: "In most instances like this, the man usually die of inappropriate use of sexual enhancement drugs. They usually pump themselves up with drugs to impress, and sometimes leading to heart failure."