A Nigerian student gains attention for sharing his WAEC result, highlighting F9 grades in mathematics, English, literature, and five other subjects.
In the video, the young man's voice could be heard expressing confusion over the received result.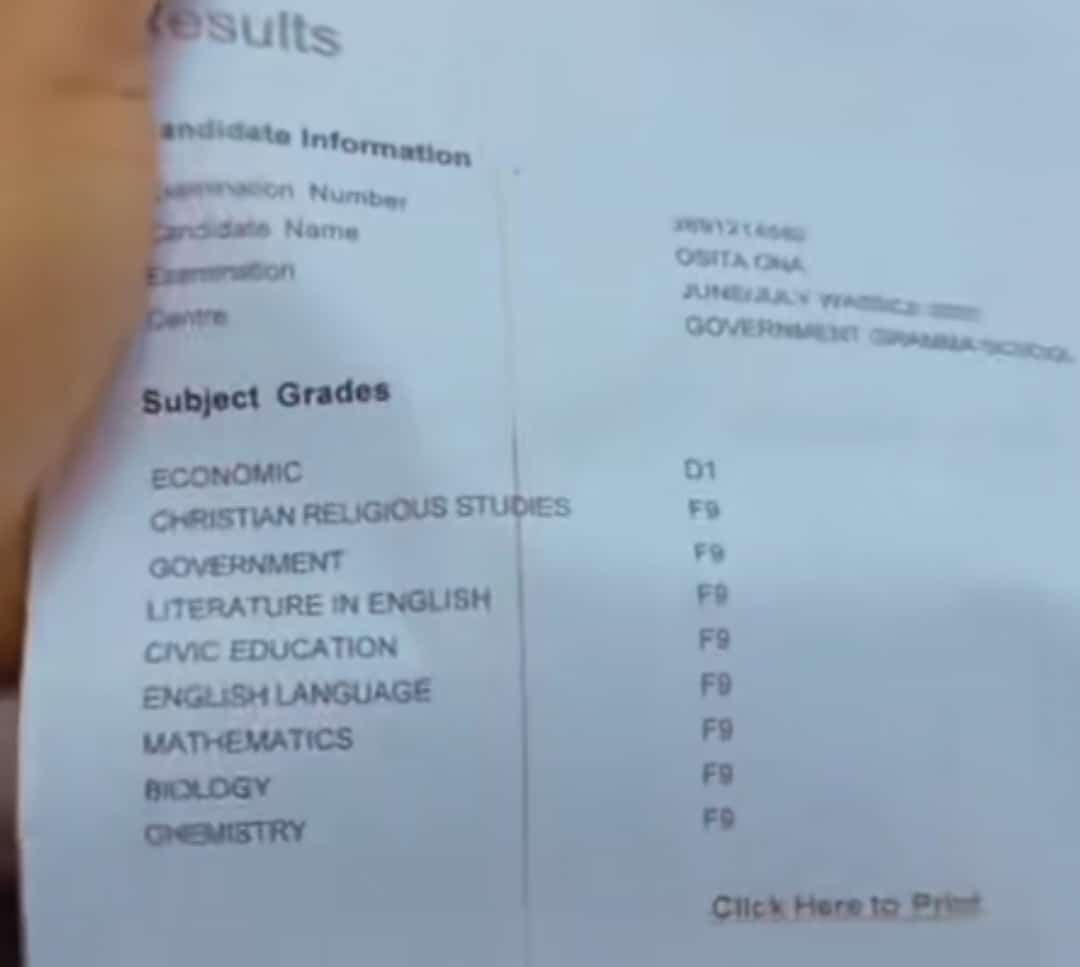 Shortly after the result surfaced online, many individuals immediately commented on the post.
One commenter mentioned that he 'failed with flying colors.'
See some reactions below:
kelvin udedibia 45: "‎bro you failed with flying colors."
precious: "‎oga you sabi book die"
Twenty_ two savage: "‎Igbo boy wey suppose go learn trade dey go write waec."
"OPTIMUS-PRIME": "‎at least ur results better pass my own."
White African: "‎why chemistry and literature dey the same result our educational system ehh."
Tommy Zayn: "‎The O in Pablo was taken personal."
sylvester chuks: "‎why economic come spoil your results na nawa person go read finish come fail economic."
user8182949796774: "‎Pablo still stress write weac dey there dey say school nah scam."
Showbaby: "‎There is nothing like D1. Which kind WAEC you write?"
Obifundz: "‎Baba fraud don enter him head no book again."
Nelson2: "‎Which one is D1 instead of D7 I think this is fake."
Queen k: "Something is wrong with the exam cause art and science subject."
Kentucky: "‎You try for economics o Mad result."
WATCH VIDEO: