A Nigerian woman sparked a social media buzz with a video showcasing her unconventional method of preparing Amala, a traditional African meal, using a microwave.
In the said video, the woman could be seen pouring the Amala flour into a bowl, after which she mixed it with water and placed it in a microwave.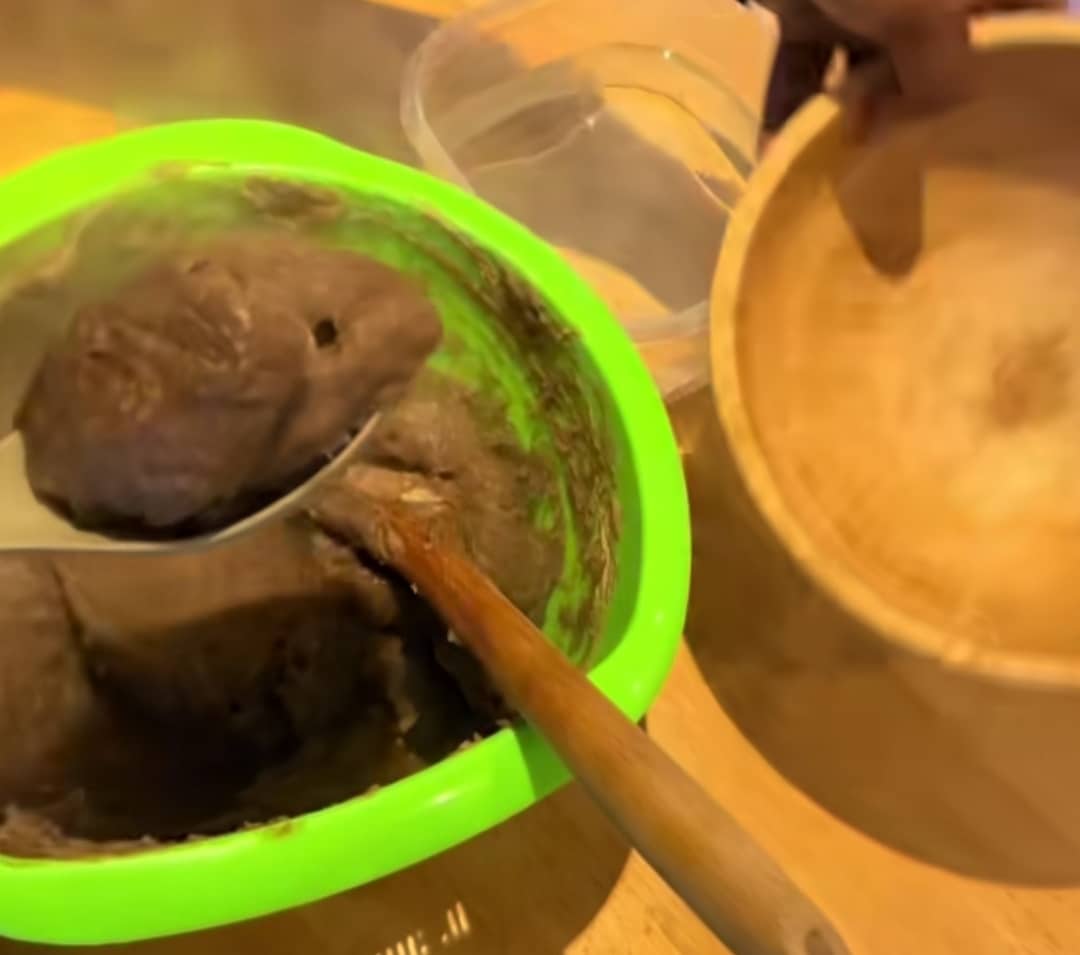 Not long after, she ejected the bowl from the microwave and began to stir the Amala until it was stringy or good enough for consumption.
She was thereafter seen dipping it into soup, which she then swallowed.
Meanwhile, many Nigerians couldn't help but condemn the woman for using a microwave for the native dish.
See some reactions below:
Bello kreb: "‎You should be arrested"
Moyosoreoluwa: "‎i can never eat any amala done like this. why are you people doing these to my amala. i was still complaining about the machine oo and now this."
TESSY: "‎it's wrong with plastic rubber. plastic rubber have chemicals."
Abby's: "‎seriously this method no good….it doesn't look good at all."
mrsawyerr1: "‎This is not Amala , stop playing with African meals."
Bukola: "‎Make una no spoil the world with this ur cooking skills that is not how to prepare Amala anyway it can never be me mind u I will never try ijn."
BRODA OLA: "‎The only thing Nigerian that are outside miss nah food."
Bukola: "‎Am a confirm Yoruba woman from osun state. I will never try that ur method out."
Kaosara omo yoruba: "‎Some comments just make you know Sufferness is in our people's blood! The Amala go done!!! Suffer head people, no be only visit toilet."
Layomi: "‎It looks cooked but not really cooked amala dey always draw and succulent."
Arowolo Yusuf: "‎Kini eleyii tori olorun, no spoil food for us oh, but wait oh is like I'll try it as well."
Omobolaji Osanyin: "‎all these G-Z chef God will help us in your hands."
VIDEO: