A young lady has sparked reactions online after she did the unthinkable to prove her love to her boyfriend.
The unidentified lady had decided to show her unwavering love for her boyfriend, identified as Aintola, by tattooing his name on her face.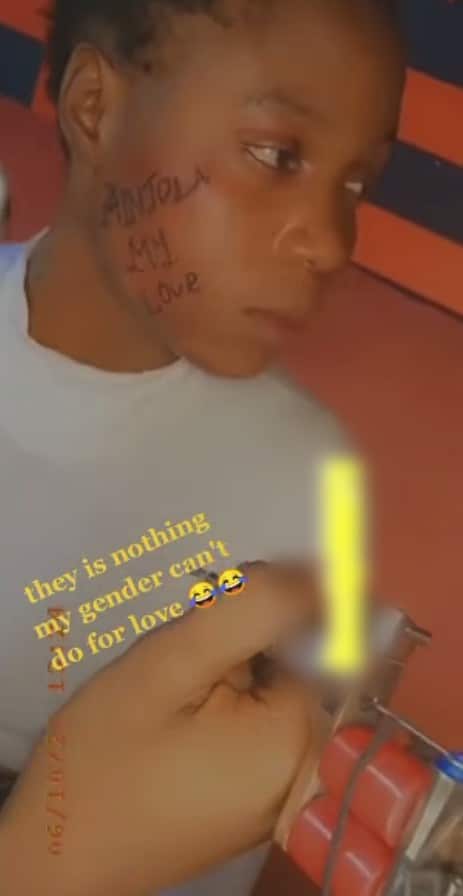 In a viral video making the rounds on social media, she can be seen sitting comfortably while the tattooed man inked her boyfriend's name on her face.
Advertisements
The video has stirred a plethora of reactions from netizens, some of whom seem to think that she shouldn't have done that since their relationship could end.
thrift_perfumes_in_abuja wrote: "Trust me, she is regretting that decision already"
happiokos_comedy wrote: "DJ play me breakfast by Burns Boy"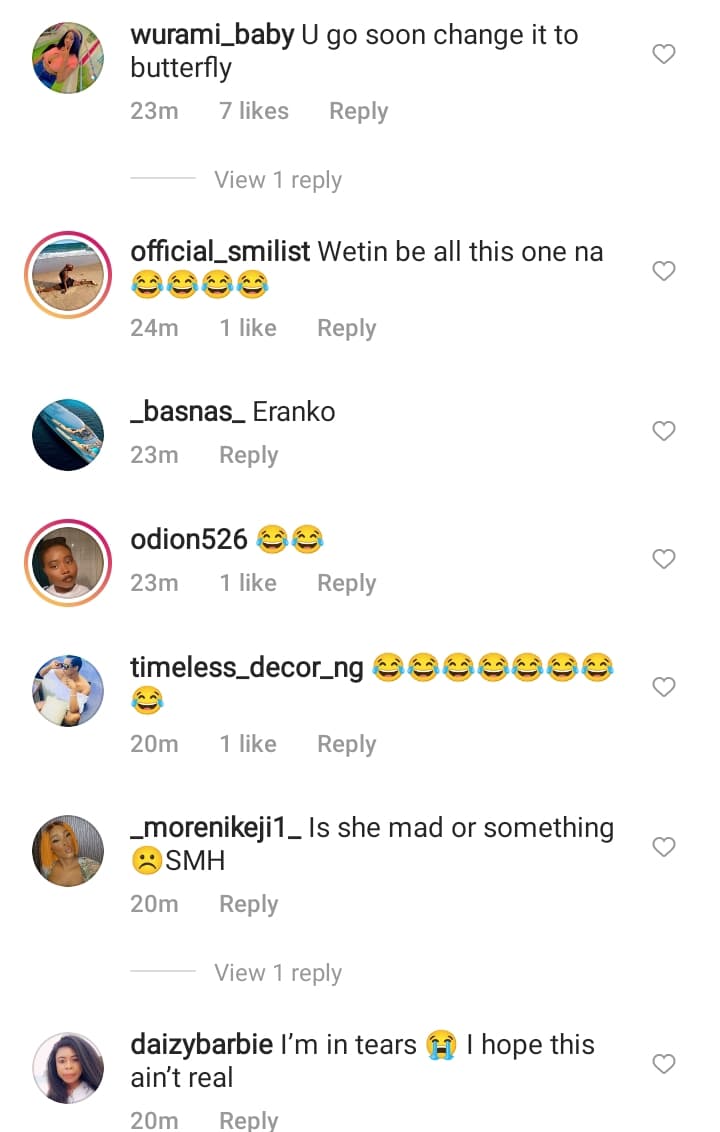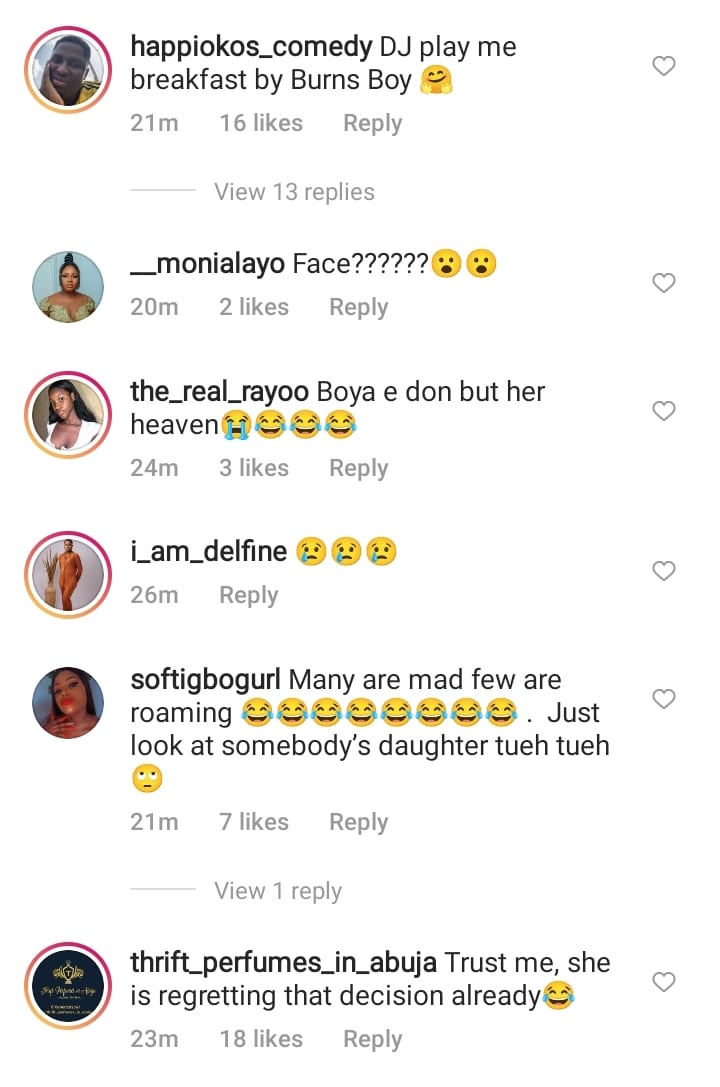 Watch the video below: