Tope Maggie, also known as Temitope Adebayo, reportedly shatters the Guinness World Record for marathon cooking, surpassing Irish chef Alan Fisher's previous record of 119 hours and 57 minutes.
In a TikTok video titled 'The record is broken, congratulations to Nigeria, Oyo State, Chef Tope Maggie,' he stood cheered by supporters.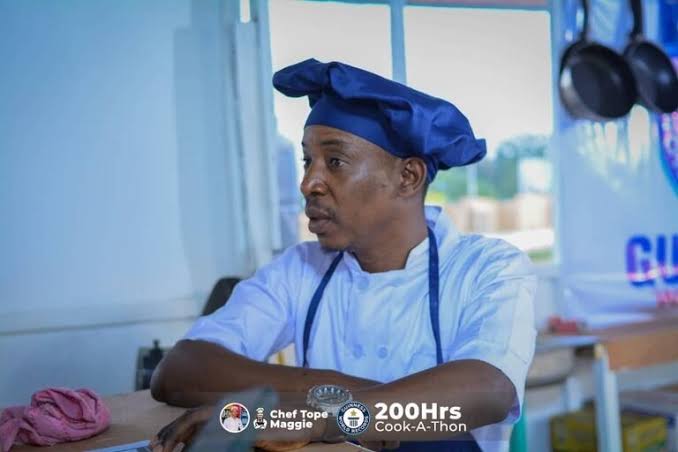 Tope's achievement marks a significant win for Nigeria, reclaiming the title for the longest continuous cooking from Alan Fisher, who had recently dethroned chef Hilda Bassey after her 93-hour record.
Tope studied hotel management at the Federal Polytechnic in Ede, Osun State, and inherited the name 'Maggie' from his mother, under whom he learned cooking.
He currently manages a chain of restaurants in Ogbomoso.
WATCH VIDEO: