Popular Nollywood actress, Laide Bakare has received the full wrath of social media users after she allowed kids to touch her behind.
The actress who appear to be on set for a movie was seen with a stuffed bum to make it look bigger and humourous.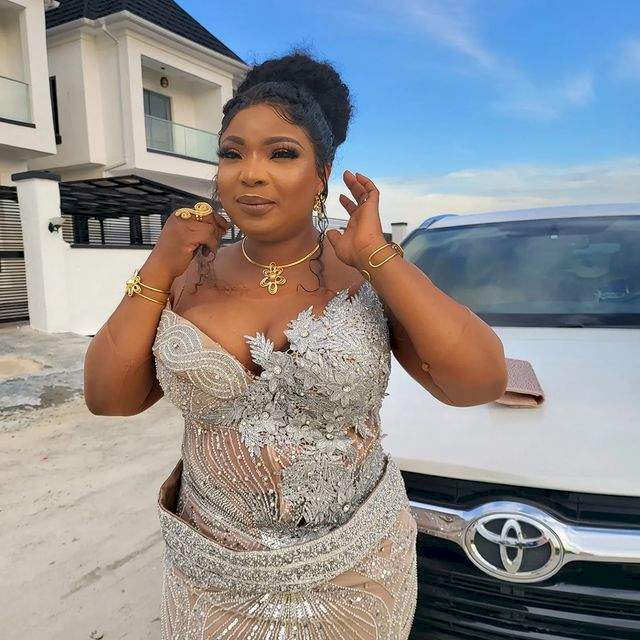 Some kids playfully followed her about and touched the stuffed bum while singing.
While the video is meant to be nothing but humour, netizens have thought otherwise as some claim that what she's doing is corrupting those impressionable kids.
See their reactions;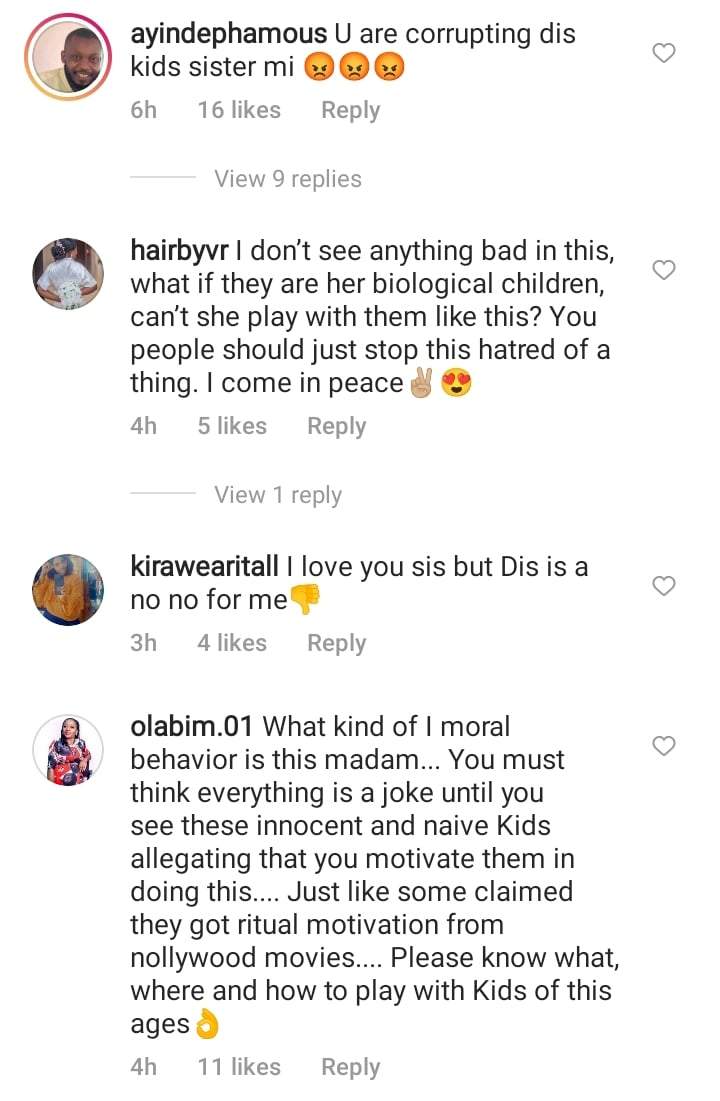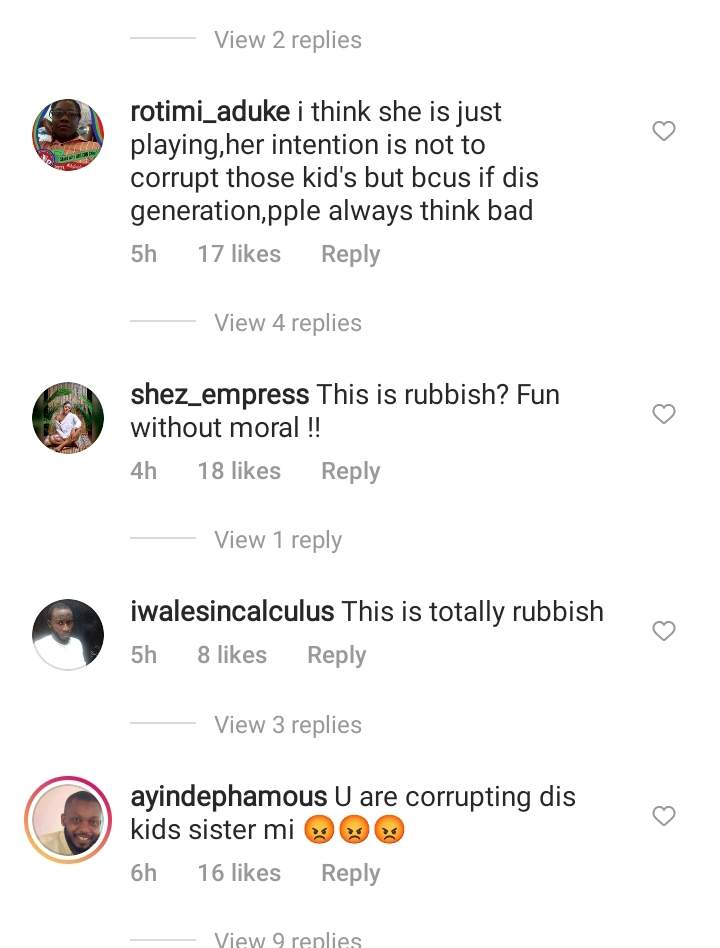 Watch the video below:
The Governor of Imo State, Hope Uzodimma, was momentarily thrown into darkness during a li…