Cybercitizens came for the first wife of the Nollywood actor, Yul Edochie, May after she left a comment on the singer, Tuface Idibia's post.
Recall that 2baba recently took to his Instagram page to pen a lengthy note of apology to his wife, Annie Idibia, and his family.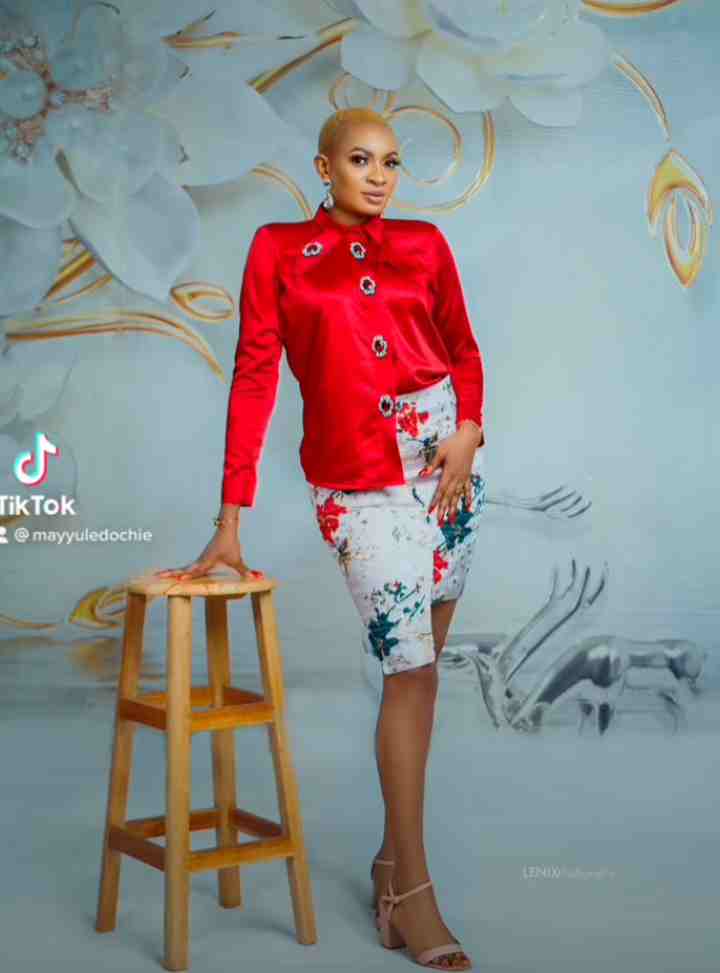 He apologizes for the embarrassment he brought upon his wife while professing his undying love for her.
Advertisements
As expected, the post attracted lots of attention and netizens stormed the comment section to give in their two cents.
Yul Edochie's first wife, May was among those who reacted to the post by gushing over the love existing between the couple.
She wrote:
"Awwww! So sweet"

Reacting to her comment, IG users tackled her by telling her to wise up and accept her husband back peradventure he apologizes rather than absorbing the opinion of fans.
One Iam_dennisgreat wrote:
"@mayyuledochie my dear May please anytime oga Yul begs for forgiveness, please forgive and forget. Don't allow this evil people on social media planning evil against ur marriage especially those single sisters who are ready to become 10th wife to yul to put wrong ideas inside ur head. Please ."
Ogu_chima wrote:
"@mayyuledochie if you like no get sense…. All this online in-law wey never chop bellefull dey clap for you and you're listening to them, Anya saakwaa gi ooo. We all know that yul offended you but you have to forgive him and accept him back. Don't allow Judy to take your husband
Charlesonyi8 wrote:
"@mayyuledochie No marriage is perfect at all. Even you have your own bad sides too. So focus and build ur home. You have beautiful kids they need you and also need there father biko. I love the Edochies for life❤️."
Freida_sensation wrote:
"@mayyuledochie instead of u to handle your marriage wit maturity u dey online dey follow online aproko dem dey clap for u blindly u dey dance the dance cause na yul be greatest sinner people when get problems full body dey ginger u."
Charlesonyi8 wrote:
"@mayyuledochie am surprised you wrote this. And you are everywhere supporting those harlots and single mothers that are jumping from one bed to another each time they abuse your husband. My dear have sense and know that nothing good to still come out from those women wey de drag ur husband. Nothing pass family and nothing pass togetherness. He has wronged you yes but my dear forgive him and always support your husband@Yul Edochie."
Vickyomon1 wrote:
"@mayyuledochie please forgive your husband know marriage is perfect since is not a matter of violence please forgive him do not leave your home or husband for that lady ❤️❤️❤️❤️@mayyuledochie."
Ellatoms_beauty wrote:
"@mayyuledochie Yul eyes will soon be clear , will be back to you begging on his knees very soon .. that infatuation he thinks is love for that adigboroja Judith will soon fade off .."