An old, somewhat "disturbing" tweet by award-winning singer Tems has been dug out by some cybernauts.
The songstress has become a sensation in the entertainment industry after she made her debut in 2020 and has since garnered many fans, intense love, respect and multiple awards since.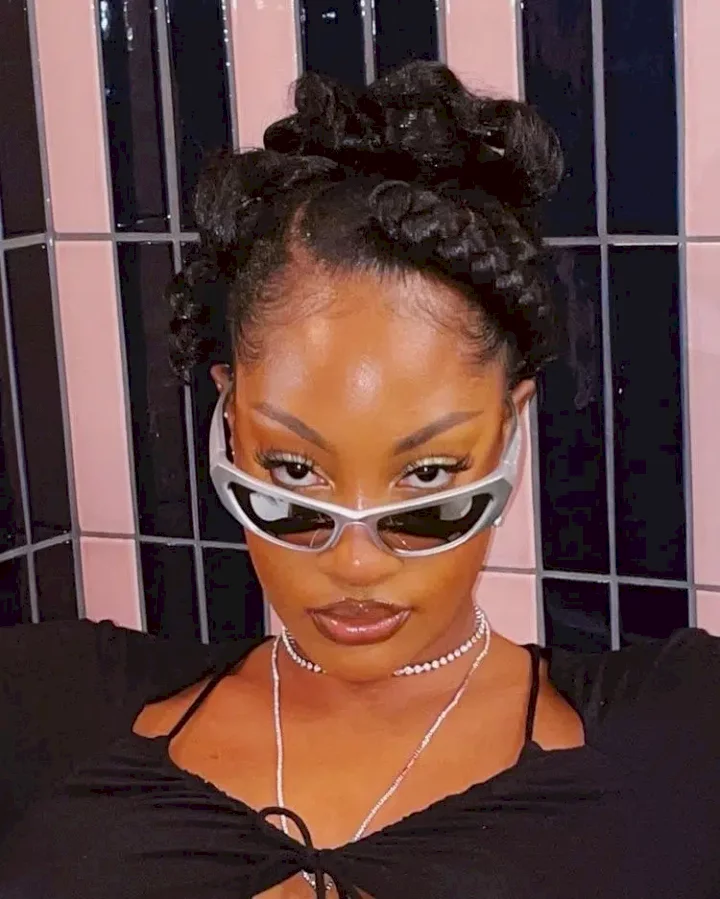 Some curious netizens had decided to visit and dig out some of the old tweets she made prior to her rise to stardom.
Advertisements
A tweet which she had made in 2017 wherein she detailed, explicitly, an intimate imaginary scene of having co!tus with some guy and then hurting him afterwards has stirred reactions.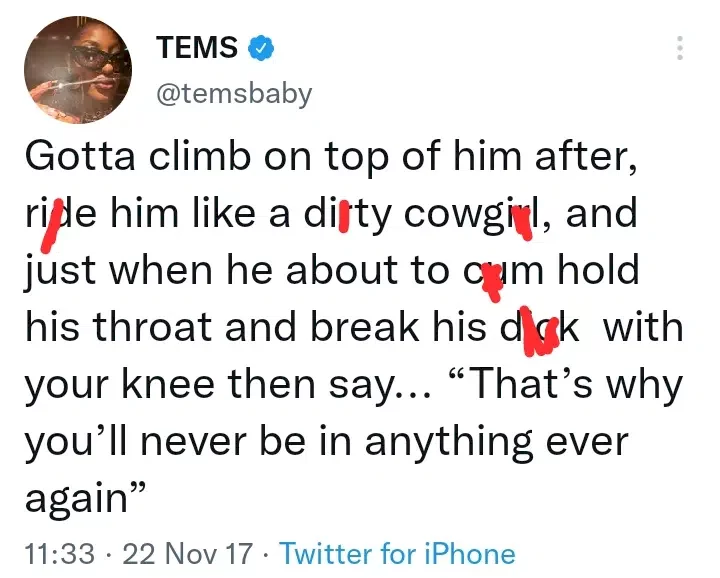 The tweet has stirred debate online as some wonder what could have led her to write such a thing.
Some have speculated that she might have been abused and is only writing what she might have experienced at the hands of the culprit.