Referee Darren England has been removed from officiating in a Premier League game after a huge error during Liverpool's match against Tottenham.
The mistake involved a disallowed goal by Luis Diaz that was incorrectly judged to be offside.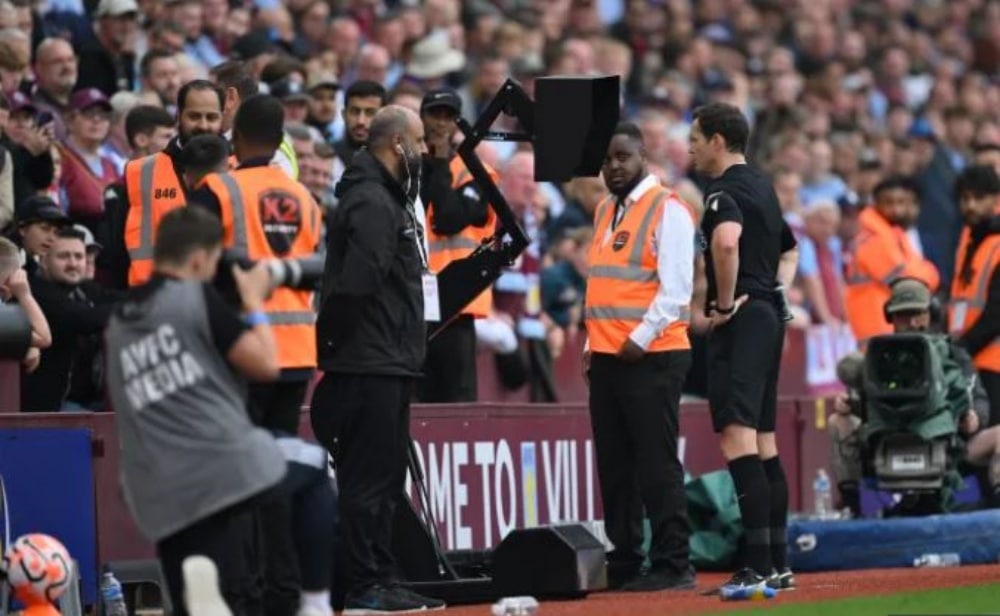 The Professional Game Match Officials Limited (PGMOL) confirmed the decision, stating that England, who was on VAR duty for the Liverpool-Tottenham match, will not be involved in the game between Nottingham Forest and Brentford.
His assistant, Dan Cook, has also been removed from officiating in Chelsea's game against Fulham. The controversy came up when England mistakenly thought that the on-field referee, Simon Hooper, had awarded Diaz's goal.
VAR's role was to confirm whether the decision was correct or not, but England's assumption led to a quick check, followed by the declaration of "check complete."
However, Hooper interpreted this as Diaz being offside, and England agreed with the linesman's call to raise his flag, disallowing the goal.
This decision had consequences for Liverpool, as they went on to lose the game 2-1, with Curtis Jones also being sent off in the first half.
Despite Cody Gakpo equalizing before halftime, Liverpool finished the match with nine players after Diogo Jota received two quick yellow cards. To add to their frustration, Joel Matip scored an own goal in injury time.
Liverpool manager Jurgen Klopp commented on the PGMOL's statement, saying that while apologies are made, they do not change the outcome of the matches.
Klopp stressed the importance of collective efforts to make correct decisions and expressed his uncertainty about why such errors continue to occur.